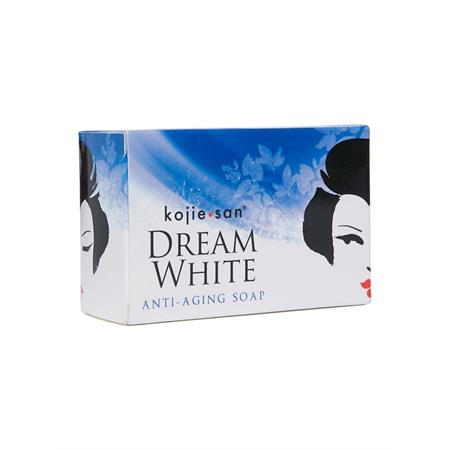 Kojie San Anti-Aging Whitening Soap 135g
Category: Soaps & Body Wash
$6.27
FEATURES:
Kojiesan Dream White Soap combines the youth-regenarating properties of Collagen and Elastin and the skin lightening effect of Kojic Acid to ensure skin renewal for clearer, brighter and younger looking skin. Its dual action washes away impurities such as dry and old skin and protects against harmful substances caused by pollution.
Bathe in the warmth and softness of the smell of Vanilla.

HOW TO USE:
Use daily as a regular soap for face and body.
Product of The Philippines
Related Products
© Asian Food 4 U. All Rights Reserved. Web Design by KOOK