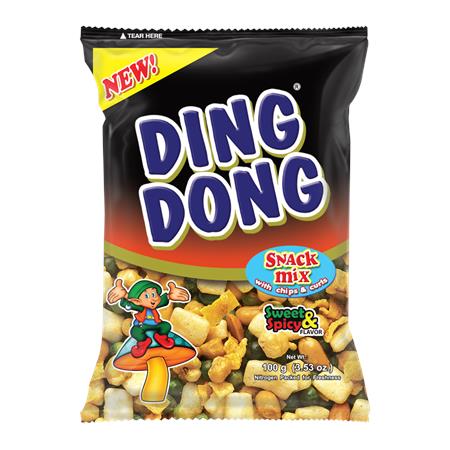 Ding Dong Snack Mix Sweet & Spicy 100g
Category: Nuts | Beans | Seeds
$2.00
A fun medley of peanuts, corn bits, U.S. grade green peas, corn chips and curls, it has everything you want in a snack pack and more! With its contrasting flavors and textures that blend in happy harmony, Ding Dong spells the ultimate surprise in snacking experience.
Delight in the different tastes and textures of Ding Dong that never fail to bring surprise and excitement in every munch.
Product of The Philippines.
Related Products
© Asian Food 4 U. All Rights Reserved. Web Design by KOOK