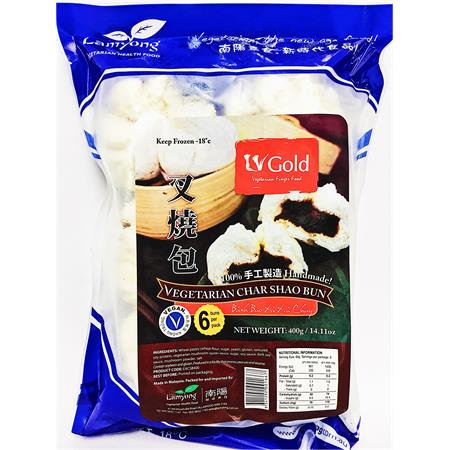 LV Gold Vegetarian Char Shao Buns 400g
Category: Frozen Items
$12.73
Hand made traditional oriental steamed buns stuffed with caramelized vegetarian mock meats. Simply heat the buns by steaming and serve as a healthy meal or snack.
Ingredients:
Wheat pastry, (wheat flour, sugar, yeast), gluten, textured soy protein, vegetarian mushroom oyster sauce, sugar, soy sauce, dark soy sauce, mushroom powder, salt.
Contains soybean and wheat. Produced in a facility that process peanuts and sesame.
Related Products
© Asian Food 4 U. All Rights Reserved. Web Design by KOOK