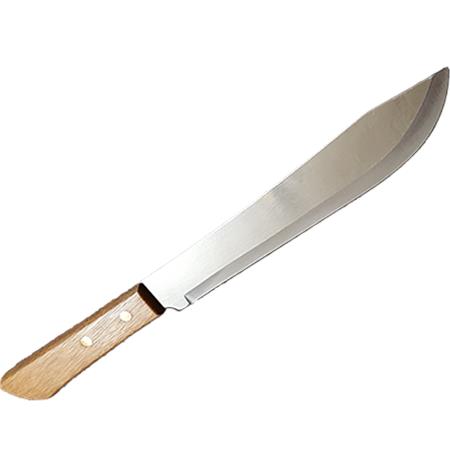 Kiwi Knife 248W
Category: Knives, Peelers, Slicers
$6.95
Handle material: Wood
Blade length inches: 8
Total length (including handle) inches: 13
Product of Thailand

Knife Types

Chef's Knife - The staple of food preparation, featuring superb general-utility for most cooks.

Meat Cleaver - Essential tool suitable for chopping chicken bones and large pieces of meat.

Fruit/Vegetable Knife - Small paring sized knives that can be used as portable knives. Often used for small and simple tasks such as peeling.
Related Products
© Asian Food 4 U. All Rights Reserved. Web Design by KOOK