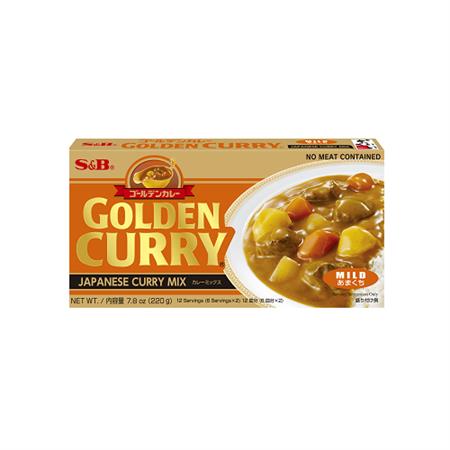 S&B Golden Curry Sauce Mix Mild 240g
Category: Curries & Stew Mix
$7.61
Golden Curry is one of the most popular premium brands of Japanese curry and comes in a block of 12 pieces, enough to serve up to 12 people. This sweet version is bursting with flavour and picante curry spices, but without the fiery chilli burn. This curry sauce contains no meat products and is 100% suitable for vegetarians.
Japanese curry was introduced to Japan from the British during the Meiji era of the 1800's and has now become one of the most popular Japanese foods, a world away from the flavour of authentic Indian curry. Japanese curry has a slightly sweet, mild flavour and is often served with chicken or pork katsu.
How To Use
Japanese curry is easy to prepare:
• Boil water in a pan.
• Add vegetables such as potato or carrot and meat.
• Break up curry cubes and add 1 cube per person.
• Stir well and then serve.
Product of Japan
Related Products
© Asian Food 4 U. All Rights Reserved. Web Design by KOOK