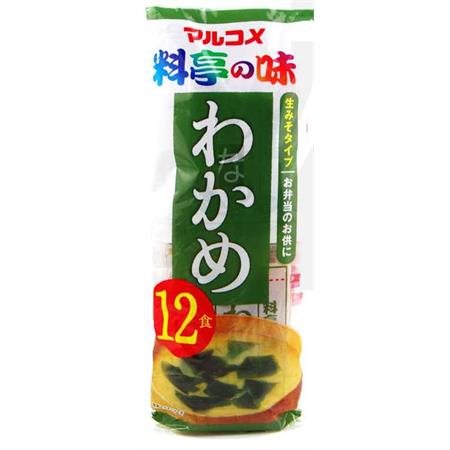 Marukome Boy Instant Miso Soup 18g x 12
Category: Miso & Miso Soups
$2.97
12 generous servings of instant miso soup, made with paste-style mild rice miso and wakame seaweed. Wonderfully handy, this pack of 12 sachets is easy to slip into your lunchbox or keep at home so you can always have wonderful miso soup whenever you want it if you have hot water. Easy and simple, just like your Mum used to make, if she were Japanese.
Background
Instant miso soup is a quick and easy way to get the great taste of miso soup when you are pressed for time. They are great to bring with you to work so you can make miso soup at lunch and they come in a range of different flavours to suit everyone's taste.
How To Use
Instant miso is ultra quick to make.
• Empty one sachet of miso soup into your bowl or mug.
• Add 160ml of hot water. Stir well and enjoy.
Product of Japan
Related Products
© Asian Food 4 U. All Rights Reserved. Web Design by KOOK