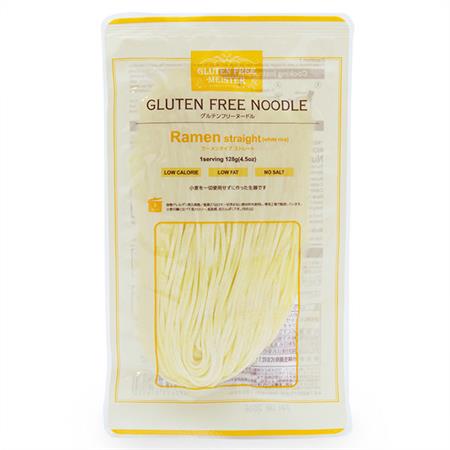 Kobayashi Gluten Free Ramen Noodles 128g
Category: Japanese & Korean Noodles
$5.45
These fresh-style ramen noodles taste and look so authentic, you won't even be able to tell that they're gluten free! Made using Japanese white rice flour, these ramen are an ideal way to enjoy your favourite ramen dishes while also pursuing a gluten free lifestyle. Low in fat and high in fibre, these noodles can be used in any classic or not-so-classic ramen dish!
How To Use
For one serving of great-tasting ramen:
• Put one package of noodles into approx. 1L boiling water and add 1 tsp salt (if desired).
• Bring to the boil again, then cook on medium high, stirring occasionally, for 3-4 minutes or until desired tenderness is reached.
• Drain water well. It can be served hot or warm with any kind of noodle sauce, or in your favourite noodle recipes.
Wheat free, Vegan, Dairy free.
Ingredients: White rice, Water ethanol, Xanthan gum, Alginic acid ester, modified starch, vinegar, Vitamin B2
Product of Japan
Related Products
© Asian Food 4 U. All Rights Reserved. Web Design by KOOK