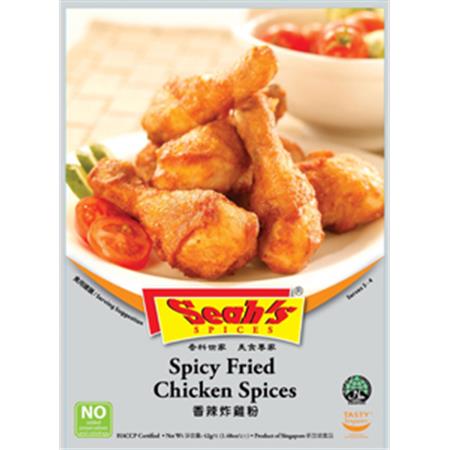 Seah's Spicy Fried Chicken Spices 42g
Category: Malaysian & Singaporean
$3.08
An easy and delicious way to transform your normal chicken wings to crispy and hot.
Preparation
1 sachet of spices
1 kg chicken wings (Cleaned)
Method
1. Rub spices evenly onto the chicken wings.
2. Marinate for 30 mins.
3. Deep fry in pre-heated oil until chicken wing turns golden brown. Serve hot.
Product of Singapore
Related Products
© Asian Food 4 U. All Rights Reserved. Web Design by KOOK