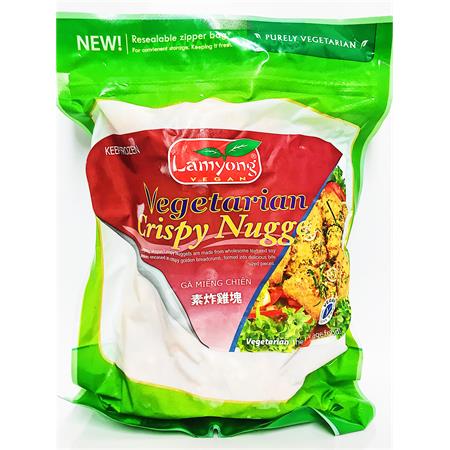 Lamyong Vegetarian Crispy Nugget 600g
Category: Frozen Items
$15.64
Made from wholesome textured soy protein encased in crispy golden breadcrumb. Ready to eat simply by oven bake, grill or deep fry for a quick and convenient healthy vegetarian snack.
Ingredients:
Textured vegetable protein (35%) (Soy protein, wheat flour, vegetable oil), water, bread crumbs, wheat flour, non GMO soy protein, vegetable oil, oats, sugar, salt, vegetarian seasonings
Contains soybeans and gluten. May contain traces of nuts and seeds.
Related Products
© Asian Food 4 U. All Rights Reserved. Web Design by KOOK