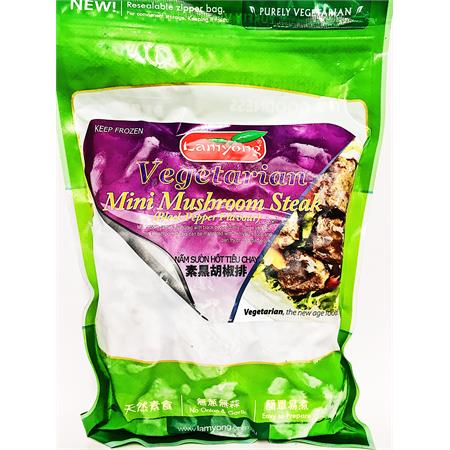 Lamyong Vegetarian Mini Mushroom Black Pepper Steak 600g
Category: Frozen Items
$15.00
Vegetarian Mini Mushroom Black Pepper Steak is a patty of mushrooms sprinkled with just the right amount of black pepper. These very versatile mini mushroom steaks can be prepared on the grilling pan with Teriyaki sauce and ready to serve with boiled or roasted vegetables.
Ingredients:
Mushroom, water, vegetable oil, modified tapioca starch, margarine, sugar, vegetarian seasoning, salt, black pepper powder, whey protein
Contains soybeans, gluten and dairy. May contain traces of nuts and seeds.
Related Products
© Asian Food 4 U. All Rights Reserved. Web Design by KOOK