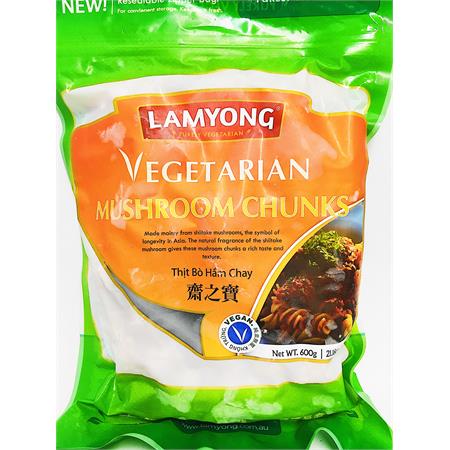 Lamyong Vegetarian Mushroom Chunks 600g
Category: Frozen Items
$15.18
Made from traditional Eastern ingredient, namely Shitake Mushrooms. The natural fragrance of mushroom gives Vegetarian Mushroom Chunks an extraordinary taste and texture. An excellent substitute for beef and best prepared by stir fry or stew.
Ingredients:
Mushroom (35%), water, soybean oil, whey protein, sugar, wheat flour, soya sauce, sugar, salt, vegetarian seasonings, pepper
Contains soybeans, gluten and dairy. May contain traces of nuts and seeds.
Related Products
© Asian Food 4 U. All Rights Reserved. Web Design by KOOK