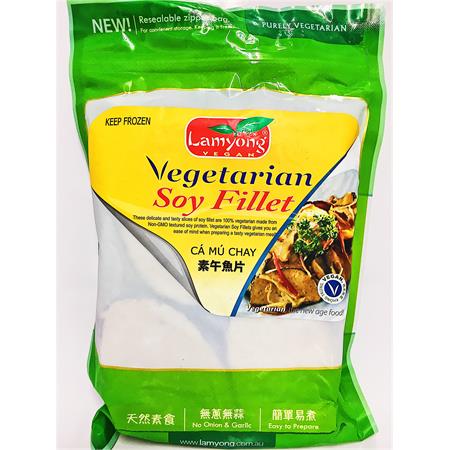 Lamyong Vegetarian Soy Fillet 600g
Category: Frozen Items
$15.82
These delicate and tasty slices of soy fillet are 100% vegan made from non-GMO textured soy protein. Vegetarian Soy Fillets gives you an ease of mind when preparing a tasty vegetarian meal!
Ingredients:
Textured Soy protein, textured wheat protein, soya bean sheet, seaweed, salt, vegetable oil, vegetarian seasonings
Contains soybeans and gluten. May contain traces of nuts and seeds.
Related Products
© Asian Food 4 U. All Rights Reserved. Web Design by KOOK